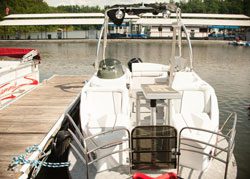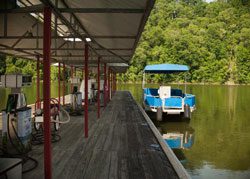 If you're ready to get on the water and you don't own a boat, we can help make that happen. Our rentals can be for a day or for a week, any size or variety of boat, PWC, or other water entertainment. Whether this is your first time on the water or you're a regular on the lake, our trained professional staff will go over the equipment operation with you to ensure your safety and fun on the water.
For all equipment rentals, there is a reservation and damage deposit required.
Imagine waking up overlooking one of the largest and most scenic lakes in the Eastern United States. Lee's Ford Resort & Marina offers spacious lodging in our Cape Cod-styled cottages or cottage houseboats on the lake. You'll enjoy peace, quiet, and comfort… but you're still on to the lake with all of the excitement and amenities we have to offer. Make your reservations as early as possible before we book the entire season!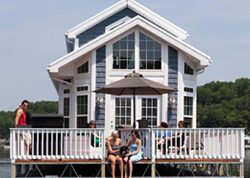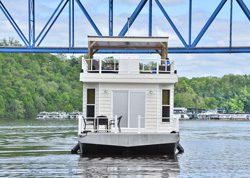 Pontoon Boat Rental
Great for family and friends, our newly remodeled pontoons come with Honda 50 horsepower EFI outboard engines that get you out on the lake and right in the middle of the fun!
Ski Boat Rental
Show your stuff with our Caravelle 19-foot ski boat with wakeboard tower with a 115 horsepower motor. This boat promises lots of fun and holds up to 6 people.
You won't be disappointed with our 24 foot Razor Ski Boat with wakeboard tower and diving board. Has 150 HP motor and rides 10 people...
Yamaha PWC Rental
The best of both worlds, the water under your feet and the wind in your hair! Our Yamaha personal watercraft will hold up to 3 people and add that extra excitement to your day on Lake Cumberland.
Rental Fees do not include gas and oil
All rentals are subject to availability
No refunds due to weather
Must have a copy of a major credit card on file prior to check-out (sorry No debit cards will be accepted)
Life jackets are provided with all rentals
RENTAL TERMS AND CONDITIONS: The minimum rental period is four hours. Total rental fee is due for making a reservation. Renter is responsible for the cost of any damaged/missing equipment associated with their rental. Fuel is not included in the rental fee. Rentals are subject to 6% Kentucky sales tax. Reservations will only be taken for full-day (8hr) rentals. Half-day (4hr) rentals will be available after 12 pm and based on availability. No refunds due to weather or cancellation.